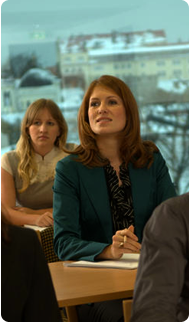 Accurate, flexible, and integrated management of assets
Everyone knows that resources require management and control. Sometimes we forget that fixed assets are resources as well and that these resources need a reminder of who's the boss.
Whether it's a simple and reliable fixed asset register or a powerful management tool to control and maintain your fixed asset base throughout the asset lifecycle, you'll find our Fixed Assets Module is up to the job.
Our Fixed Asset module allows your assets to be truly integrated with your accounts
With HansaWorld you can create an unlimited number of fixed asset records that can easily be classified into user defined groups such as Category, Department, Nominal Ledger Group and Depreciation Model.
Assets can be entered directly into the Assets Register or simply transferred from the Purchase Invoice to the Asset Register with a click of a button.
Simply enter the asset once and let HansaWorld do the rest! Once it is entered, the system automatically calculates and records the depreciation for each asset in the nominal ledger depending on its value and user defined depreciation rules.
With our Fixed Assets module most of the steps can be done automatically with fewer possibilities of making mistakes. Our Fixed Asset module gives the user a 360 degree overview of the company assets, while all the transactions are just a couple of clicks away.
Fixed Asset Depreciation Methods:
* Declining Balance Depreciation
* Remaining Balance over Adjusted Life
* Straight line Depreciation
Powerful Reporting
From time to time it will be required to prepare asset reports for tax, accounting or internal purposes. With HansaWorld Assets you can select from our standard library of more than 21 reports. All standard reports can be printed or exported to Excel.
Some of our reports include:
* Asset Status
* Asset History
* Depreciation Plan
* Disposals Journal
* Insurance Value Report
* Responsible Person List
* Asset Stocktaking List
The benefits of using our integrated Assets module:
* Quick and Easy Setup
* User Friendly
* Eliminate the headaches of calculating asset depreciation
* Replace old, unreliable spreadsheets
* Save time by streamlining your fixed asset management and record keeping
* Save on taxes by not missing important depreciation deductions
* Increase Productivity
* Eliminate unnecessary insurance coverage
* 360 Degree Status view of any asset (History, Location, Owner, etc. )
Our Asset module is successfully installed in a broad range of organisations and is the solution of choice for those demanding accurate, flexible and comprehensive management of assets.

The Asset module is one of the many features that we use to bring control to the running of our businesses. The high level of integration means that asset accounting is an effortless by-product of our overall asset control. The module has advanced functionality and allows a full range of depreciation methods.

Peter Gilbert
Hatton Group of Companies


Please
contact us
to find out more!