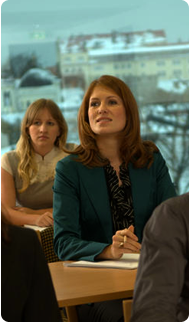 Accurate, flexible and integrated management of fixed assets

Everyone knows that resources require management and control. Sometimes we forget that fixed assets are resources as well and that these resources need a reminder of who's the boss.

Whether it's a simple and reliable fixed asset register or a powerful management tool to control and maintain your fixed asset base throughout the asset lifecycle, you'll find our Fixed Assets Module is up to the job.


Our Fixed Asset module allows your assets to be truly integrated with your accounts
With HansaWorld you can create an unlimited number of fixed asset records that can easily be classified into user defined groups such as Category, Department, Nominal Ledger Group and Depreciation Model.

Assets can be entered directly into the Assets Register or simply transferred from the Purchase Invoice to the Asset Register with a click of a button.

Simply enter the asset once and let HansaWorld do the rest! Once it is entered, the system automatically calculates and records the depreciation for each asset in the nominal ledger depending on its value and user defined depreciation rules.

With our Fixed Assets module most of the steps can be done automatically with fewer possibilities of making mistakes. Our Fixed Asset module gives the user a 360 degree over