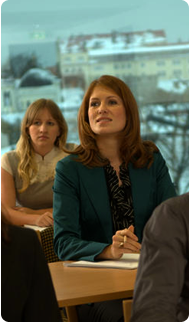 SaaS
The full functionality of Enterprise by HansaWorld's Integrated Business Platform is available on a SaaS model. This well-proven option gives you an easy and cost-efficient way of using quality hardware, receiving good service and ensuring the security of your critical business data.
Get the ultimate in flexibility by choosing any of the three main components:
Locate the server for your Enterprise by HansaWorld implementation at a server-hosting company
More info >>
Pay for your Enterprise by HansaWorld licence on a monthly subscription. If your server is cloud-based, the monthly fee will cover both the hosting and the services to maintain the remote server.
More info >>
Run almost all of Enterprise by HansaWorld's features from web browsers running on any browser-enabled device. You can choose which of your users access on browsers rather than native clients.
More info >>

Who should consider SaaS?

If you are confused whether any of the three components of SaaS are beneficial to you, consider the following questions:
What servers and IT infrastructure do you already have? One of the most significant benefits of Cloud-based Hosting is the saving from not buying all the necessary hardware. If you already have a suitable server and back-up server for running Enterprise by HansaWorld, this might push you towards the on-site model.
Read more on who should consider SaaS >>
What is special about HansaWorld's SaaS offering?
Enterprise by HansaWorld offers several advantages over some recent SaaS ERP offerings, properly addressing their perceived shortcomings:
- more than 20 years of development has been retained, giving a level of maturity to functionality not offered by other SaaS solutions. With a few limited exceptions, the complete suite of Enterprise can be deployed by web browser, and the entire application is available if using Cloud-based Hosting with native clients
Read more on advantages of SaaS >>