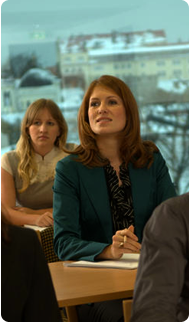 Working with Purchases and Stock?
Are you working with Purchases and Stock? If yes, do any of these problems seem familiar?
- Stock quantities or stock values are incorrect
- You find yourself duplicating a data entry
- You feel you are wasting time
- Making mistakes too often
- You can't get the right reports from the system
We have a solution - HansaWorld University has created a course about Purchasing and Stock. In one day you will learn how HansaWorld supports your daily tasks and makes your job easier.
Main topics
-    Overview of Enterprise by HansaWorld logistics
-    Workflow
-    Item card overview
-    Creating purchase orders
-    Using purchase items
-    Stock accounting
-    Main reports and settings
-    Efficient stock administration
Please
contact us
to find out more!