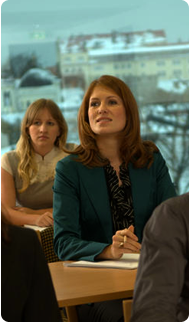 Efficiency through knowledge - we make your job easier!
Education is the foundation of increased productivity, growth and personal development. In the fast changing economy of today knowledge is what takes you ahead of your competitors.
You have invested a good sum into a high-tech ERP (Enterprise Resource Planning) system to improve your efficiency. Now it is up to you to maximise your ROI (Return On Investment). Education is a major factor to get the most out of the system and utilise it most efficiently.
Our educators are experts in their fields as well as certified teachers. They train HansaWorld employees, partners and customers all over the world.
Please
contact us
to find out more!