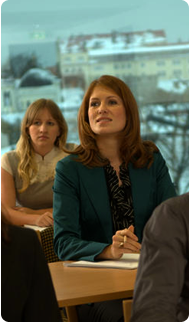 Looking for a change? Modify or create your own documents!
Go beyond the standardised forms in HansaWorld. The HansaWorld University Form Design course will teach you how to change the look and feel of the standard forms and create new ones. Forms such as Invoices, Orders, Deliveries and many more can be adapted to your special needs and wishes.
You can create different forms for your contacts in different languages - making use of this function as a marketing tool.
Main course topics
- Overview of forms and the Forms register
- Creating, changing and deleting forms
- Adding pictures/logos
- Operation menu functions
- Connecting forms to documents
- Different designs for different languages
Please
contact us
to find out more!