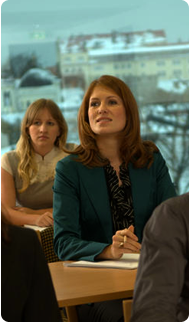 First steps made easy
New employees? High expectations? We take over the training! Are you new to Hansaworld? Why not learn from the best! HansaWorld University offers a beginners training, teaching you the first steps in the system.
Here you will learn how to find your way through the system and how to use it efficiently from the very beginning.
Contents
- Overview of Enterprise
- Purchase and Sales invoice cards
- Documents
- Entering transactions
- Reports
- Backups and security
- Simple maintenance and export/import routines
- Conference system and chat
- Personal desktop/archive
Please
contact us
to find out more!