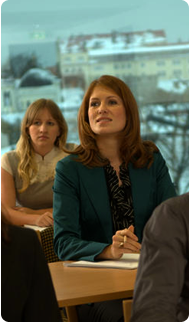 HansaWorld's CRM Course for Enterprise
"CRM" stands for Customer Relationship Management. Three letters, three words, so many meanings. In HansaWorld, CRM is all about linking the numbers in your accounting system to the story behind them.
This course will teach you how to get the full story, a 360 degrees overview of your business and how to use it most efficiently in Enterprise.
Main course topics
- Calendar
- Activities and activity types
- Customer card
- Customer categories and classifications
- Contact persons
- Connecting registers
- Targeted mailing and mailshots
- Conferences and collaborative email
- Activity registration from quotations, orders etc.
Please
contact us
to find out more!