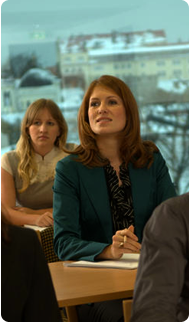 CRM - Customer Relationship Management
Offer better customer service by using powerful pipeline management, segmentation, up-selling and cross-selling possibilities.
HansaWorld CRM software
is affordable and easy to use.
Benefits for sales people
- ease of use
- full customer history
- new sales opportunities
- reminders to your mobile phone
- simplified customer communication
- real time mobile access
Benefits for sales managers
- full overview of sales pipeline
- measures sales-force efficiency
- better business results
Benefits for marketing
- segmenting customers for tailored communications
- ovreview of best target audiences
- easy to create and follow up campaigns
Benefits for the service department
- keep track of customer requests
- create customised workflow
- simplified customer communication
Show me the online demo
Please
contact us
to find out more!