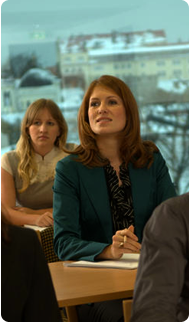 Call, email, text your Contacts using Standard Communicator!
Are you frustrated when making calls? Get in touch with your Contacts from one screen with a click of a button.
With HansaWorld Standard Communicator it is possible to call, e-mail, text or even chat with any of your contacts without searching through different contact databases.
It makes you more efficient in your day-to-day communication, saving you time to focus where you really should!
Read more
Please
contact us
to find out more!