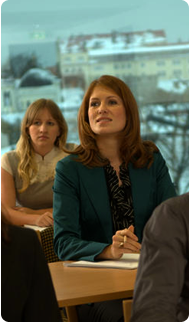 Be more efficient when calling your customers!
Did you ever think about how much time you waste looking up information when making or receiving calls? Everyday!
And if you do not have all the relevant information about your customer available on one screen when communicating with them, you don't only waste your own time but the time of your customer.
With HansaWorld Standard Communicator you can have a full 360 degree view about your contacts when communicating with them.
This includes information such as open invoices, open quotations, spending patterns, profit, who communicated previously with this contact, what was said, when is the next meeting and so on!
Having this information available on one screen when communicating makes you and your company come across as naturally customer centric resulting in happy, impressed and satisfied customers.
Read more
Please
contact us
to find out more!