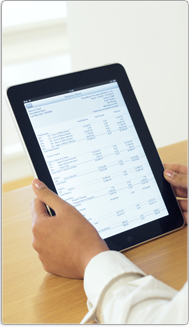 Mobile Sales by HansaWorld
View In iTunes
Mobile Sales
 is an application that provides you with a way to
process sales
using an iPad. You can enter new or edit existing sales orders, purchase orders and invoices. 
With using
Mobile Sales
, you always have access to your contact register and can easily follow up on customer history and upcoming activities. 
Salespeople can create new or edit existing orders or invoices and have a direct access to inventory levels and can easily follow up on order statuses and delivery times.
Mobile Sales
 collects all details in a central database. If you are using Enterprise by HansaWorld, all sales are automatically added to Enterprise's database. If you are using an alternative accounting and/or Enterprise Resource Planning system, files can be sent automatically to the central Mobile Salesman server for import to the alternative system. 
Mobile Sales
 is suitable for all environments where salespeople need the mobility offered by an iPad. This includes:    
Trade shows, where no computers are available for entering orders


Traveling salespeople, whether selling from vans