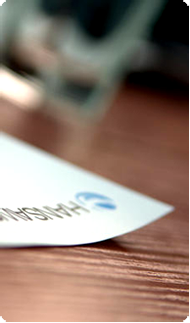 Hardware Requirements
HansaWorld solutions run well on most hardware, new or old.
If you are intending heavy use of the software you need to test it both on the actual hardware and be prepared to replace the hardware later in case the test missed the point.
Real live use of software on certain hardware is impossible to predict or test with exactness.
New versions of our
software
will normally run on your old hardware, but this is not guaranteed. Every time you update to a newer version of our software you should test that this works with all your machines,  before committing to the new version, and also be prepared to buy new machines in case performance is not the same as before.
Sometimes the new versions of our software don´t run at all on your old machines, sometimes just a few functions that used to work before, don't work. It is your responsibility to be prepared.
Hardware examples
For better illustration on what is recommended, we give below three example server configurations depending on the level of usage. These hardware configurations have provided in the past acceptable performance with normal usage of Enterprise. If your usage of the system is expected to be very heavy or very light (depending on the data load),  please make adjustments where appropriate. If you have other functions running on the same server, such as integrated Enterprise Web shop, then please calculate extra capacity for this. If you have other software running on the same machine, you would need to take this into consideration as well when configuring your server hardware for Enterprise. 
We consider that the users in the examples below are average users in a company using the full core of Enterprise with Sales, Purchase, Logistics, Accounting and
CRM
. If you are deploying a system with significantly different usage patterns, your needs for server hardware could be greater or less. For example, HansaWorld Business-Phone users are lighter users than normal users, while users in a point of sales environment (high volume) creating stock-updating invoices (please note that there are also non stock-updating POS invoices) would be heavier than normal users.
Small Server:
hardware solution
for 1 - 5 users
CPU 1.8GHz, one core


RAM 1GB


Disk 2x7200 RPM mirrored disks


Network 100Mb/s
Medium Server:
hardware solution
for 3 - 30 users
CPU 2.0 GHz, two cores


RAM 2GB


Disk 4x10k RPM in RAID 5 or 1+0


Hardware RAID controller with 128MB write cache backed by battery configured for write-back operation


Network 100Mb/s
Large Server:
hardware solution
for 20 - 60+ users
CPU 2.5GHz, four cores


RAM 4GB


Disk 6x15k RPM in RAID 5 or 1+0


Hardware RAID controller with 256MB write cache

backed by battery configured for write-back operation

Network 1Gb/s (for backups over the network)
CPUs recommended for ERP hardware
The CPUs recommended are current generation (2009) Intel and AMD x86 CPUs. Old Intel Pentium4 (NetBurst based) need higher
GHz rating. For IBM POWER4 and later based systems, similar GHz numbers apply.
Download Recommendations for Enterprise Server hardware, software and network