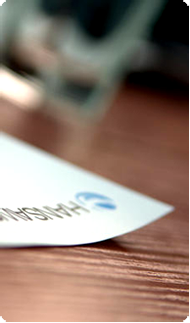 Finding a bug
Let us start with two basic statements:


There are, and will be bugs in our software


We are doing our best to keep our quality high, and fix all bugs that we can master


We have sold you a "right-to-use" license of our software. This doesn't mean that the software will fit perfectly for your business or that the software is "bug-free".
We offer our customers to be part of our quality improvement. On our telephone support or during consulting, we will listen to your ideas on how to improve our software in general or discuss what you feel might be a "bug".
We take such ideas seriously and send them to our development in normal cases.
The fact that we write such a bug-report is neither a promise that you will get a solution that works "your way" for free, or a guarantee that the bug will be fixed at all.
Some bugs are not easily repeatable, and in those cases they are very difficult both to analyze and to fix. Do not expect miracles. If it is important for you, you can help by figuring out how to repeat the bug.
Some bugs are "features", meaning that you and our development department have different ideas on how the software should work. Do not expect us to change the software in the absolute majority of such cases, but maybe we will add an option, so the system can work "your way" as well.
Some bugs are only repeatable using your data. In such cases you are likely to have to pay for one of our consultants to come visit you, to find out what is wrong.
Some bugs are only repeatable on the system of machines and software that is unique to you or in other ways unusual. In such case, not only will we suggest you to pay for a consultant to pinpoint the problem, we are also likely to suggest you to switch all or part of your hardware or pieces of software, at your own expense.